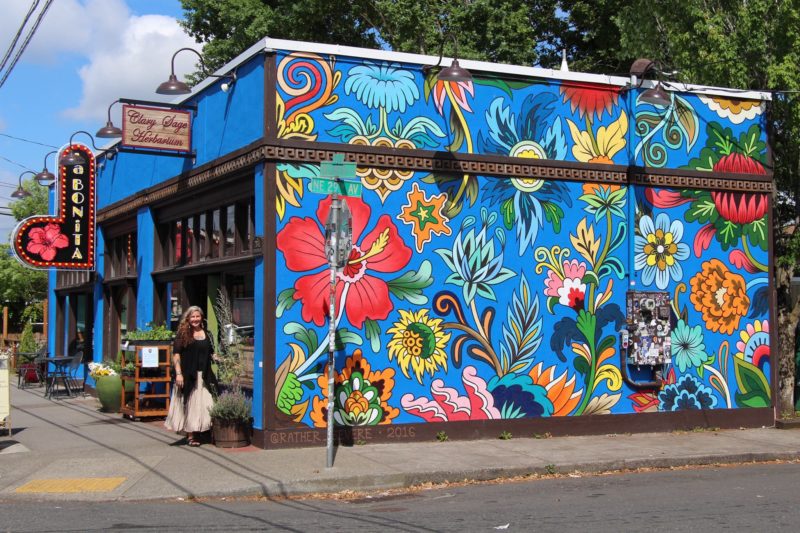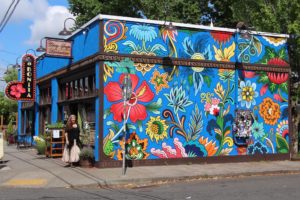 Since 2011, Clary Sage Herbarium has provided Portland, Oregon with a large selection of organic & ethically wild harvested herbs and tinctures.
Mission Statement
Clary Sage Herbarium's mission is to promote local awareness and offer a sacred place of physical & emotional healing.  This can reduce the dependence on conventional medicine. As a result, we provide herbs and education to inspire motivation and belief in our own inherent healing powers. We think green by using all bio-degradable packaging materials, and do our best to support local businesses for all our purchasing needs.
What makes you unique to your community?
We  strive to maintain a connection to the local herbalist community, schools, naturopathic practitioners, LMT's, and acupuncturists. This allows us to offer an array of local healing resources. Additionally, we offer an ongoing discount to students in the herbal studies realm. Thinking and acting green and recycle as much as possible. We buy local to help reduce our carbon footprint and support our local economy. Clary Sage offers affordable and sliding scale classes on all sorts of topics including Ayurveda, perfume blending, guided meditations and medicine making.
What are frequent comments that you hear from your customers?
We often hear: "Wow! I came in feeling scattered, ungrounded and annoyed with my day but I feel so much better now, just being in here!", "This place smells amazing! The smell lured me to walk up the pathway!", "What is it I smell in here? Can I buy it?!"
What one lesson would you like the general public to learn about from herbs?
By providing herbs and education to help inspire and motivate a belief in our own inherent healing powers which, in return, will reduce dependence on conventional (allopathic) medicine.
What kind of products do you carry?
Clary Sage has a large supply of organic and wild harvested medicinal herbs, a selection of culinary spices, traditional teas including Mate, Pu'erh, and Jasmine Green Tea.  We also provide many medicinal house tea blends with fun names like "Sweet Adrenal", "Healthy Ticker", "Not Gonna Get Me" immunity tea. We have a nice selection of custom or house-made flower essences, essential oils (some wild crafted and distilled right here in Portland!) as well as magical anointing oils. Clary Sage also carries tinctures and local artisan made-chemical free body care products. Plus smudging feathers, incense, pendulums, smoking herbs, sage bundles, palo santo, cedar, and beeswax candles. And of course, Baraka's handmade neti pots and salts, and aromatherapy burners. Clary Sage also stocks medicine making supplies such as empty bottles and jars, bulk bee's wax, emulsifying wax, hydrosols and several varieties of clays and resins.
Do you offer mail order?
Currently, we do not have a shopping cart on our website. However, we would love to ship to you. Call or email with a paypal option.
Please visit us @ clarysageherbarium.com