The Truth about Neti Pots and Amoebas
Written By: Sue
January 6, 2012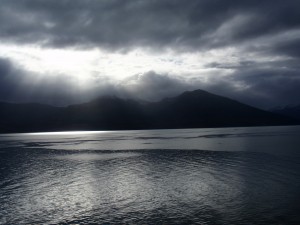 Water and Your Neti Pot
Happy New Year! We, at Baraka, hope that 2012 brings you much health and happiness. We look forward to continuing our series of educational blogs that are intended to keep an open line of communication between our customers and Baraka.
When considering what to write as our inaugural blog of 2012, we kept coming back to a desire to address the water safety concerns recently raised in the media. Last year, two very rare and unfortunate deaths from the Naegleri fowleri amoeba have caused some individuals to question the safety of nasal rinsing. It is critical to point out that these incidences were the result of an amoeba that lives in stagnant water, and NOT the result of nasal rinsing. While we thought long about whether or not to give merit to these nasal rinsing safety concerns with a response, we ultimately decided to do so because we want our customers to feel fully informed. Moreover, we want to make sure that our point of view is part of the conversation currently taking place.
The Benefits of Nasal Rinsing are Undeniable
The benefits of nasal rinsing have been known for hundreds of years. Using a neti pot can help restore your sinuses to health, and nasal rinsing continues to gain popularity and converts around the globe. We want to remind folks of these facts as they consider the recent negative media attention around nasal rinsing. You can learn more about the benefits of using a neti pot on our site.
Be Safe and Stay Informed
As with all matters related to your well-being, it is important to practice safe and clean habits. When it comes to nasal rinsing this includes, using a trusted water source and keeping your neti pot clean. Baraka has always and will always encourage neti pot users to rinse with distilled or boiled water. Detailed instructions on safely using a neti pot can also be found on our site.
We also encourage you to look more closely at the Naegleria fowleri amoeba. Through our research on the matter we discovered:
Exposure to Naegleria fowleri usually occurs in large bodies of water such as swimming pools, lakes, ponds and geothermal pools.  Since the amoeba was found in Louisiana's tap water, the concern should be on the state of Louisiana's tap water rather than on the potential dangers of nasal rinsing. See this informative statement from the Louisiana state government.
Naegleria fowleri is killed in boiled water which makes boiled water (cooled to room temperature) safe for nasal rinsing. In addition, distilled or bottled water by its very nature is safe as well.
We hope this information is useful. Please keep nasal rinsing. Please keep using distilled or previously boiled water. We will. If you have specific questions about this blog or water safety, please feel free to contact us directly. We are always available to answer any questions that our customers may have.
Leave a Reply