Testimonials About Colds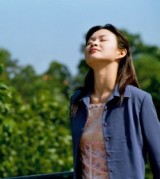 Great product, a must in everyone's medicine cabinet
I discovered the Sinus Rejuvenation Oil while looking for relief from a head cold. It was instantaneous. I have used it since with great success to help with sinus congestion and allergies, along with a neti pot. I highly recommend it for anyone with similar issues and who wants a healthy alternative to cold medicine traditionally available in pharmacies.- Liz Parker
H1N1- Neti Pot & Infused Salt to the Rescue
After contracting H1N1 I struggled with secondary sinus infections for several months.  Rounds of antibiotics and nasal steroids didn't cure my chronic congestion.  I wanted so badly to feel better, but nothing was curing my sinus problems.  My ENT suggested trying a neti pot, which I had never heard of before, so I bought my first one with the Baraka infused salt.  It was almost impossible to use at first with my high level of congestion, but each day my sinuses cleared a little bit more.  Finally, on the fourth day of using it, my neti pot washed out about a tablespoon of dark mucous, and that was the end of my secondary sinus infection.  Now whenever I feel a cold coming on I use my neti pot with infused salt and use the sinus oil as well until symptoms are gone, and I no longer get sick with the severe flu I used to have annually.  Your products stop illness before it ever gets bad for me.  I am so grateful for your products for keeping me healthy, and for feeling so natural to use.  Thank you! -Lauren
Hooked on Neti Pots and Baraka Personal Service.
"I recently bought my first neti pot while suffering from a head cold, and after being walked through the process by a friend with allergies, I was immediately hooked. I could breathe! Now I even use it for maintenance when I don't have a cold."
"One of the things I most appreciate about Baraka is the sincerity of the staff. I like doing business with people I can trust. I also appreciate an emphasis on beauty, sustainability (including a happy staff!), and staying intentionally small. Thanks for great products and excellent service!" Browyn, Indiana
Neti Pot and Salt Saved the Vacation!
"In October 2009, we were vacationing in Michigan and I got sick. A lady who worked at the place where we were staying had sinus problems. She suggested we go to a health store and buy a Neti Pot. We did. I used it with the French Atlantic Sea Salt and could feel relief immediately. My husband also uses it and he loves it. We also bought my step Dad a Neti Pot and he loves it. If you have, or know some one who has, sinus problems purchase a Baraka Neti Pot with French Atlantic Sea Salt. You will love it." Cyndi, Indiana
Baraka Neti Pot is a Gift of Both Beauty and Healing
"I received my Baraka neti pot as a gift from my son. He had gotten one for himself and had had fantastic results from rinsing after having sinus and ear problems from infancy. Forget the rinsing part, I thought…what a beautiful piece of pottery. And the color!"
Perfectly designed shape for holding to rinse and a lovely decorative piece when not in use to sit in a visible spot on the bathroom shelf! Later I wanted to give one as a gift to my sister who would complain of sinus issues every winter. The on-line shop where mine had been purchased was no longer operating so I went to the source, Baraka neti pots.
I've given several as gifts since then. The recipients have all come to love their Baraka neti pots and according to each of them the color was exactly perfect, how did I know? 🙂 (The hardest part is deciding between the beautiful colors/glazes.)
I love being able to deal directly with the small company who make these beautiful ceramics. Whenever I need to call or e-mail I reach a real live person! who responds to my inquiry and requests in a very warm and friendly manner. I feel like I know these people and wish them continued success. Right now I'm thinking about who my next pot should go to…I actually would love to have one of the green ones for myself…" Dianna, Vermont