Testimonials About Chronic Sinus Conditions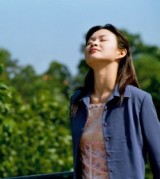 Chronic Congestion
I have suffered from chronic sinus congestion my whole life. Doctor even recommended getting surgery it is so bad. I have used a neti pot with the normal salt for a long time and it helped a lot, but I still got sinus infections often and still had a lot problems with my sinuses. Then i tried the infused salt, combined with the rejuvenating oil. For the first time in my life my sinuses started to feel like a normal person! I have been using both products for 2 months and I feel like a new person. I haven't even gotten sick since I started using this product. (I usually get sick every month) I was skeptical of its claims at first before buying, but I am telling u that this product will exceed expectations. I would bet u $1000000 u love it as much as I do!! -Matt G.
Feeling Relief After 25 Years
I also wanted to say that your products are excellent.
I have tried all your products from the rejuvenation oil (amazingly pleasant), to the dry nose oil (very relieving here in dry Saskatchewan), the mineral sea salt (simply great) and the infused sea salt (an incredible treat for a battered sinus system), and I have to say that you are miles ahead of the drug-store versions of these products.
I have had a very long battle with congestion (since I was a teen), and have suffered a great deal and spend a ton of cash on nose spray addiction and sinus issues.
While I can't say to have been cured (yet), finding Baraka's healing products has made my life much more pleasant and I feel like I am finally starting to make some headway in a lifelong problem.
At 39, I don't expect a 25 year problem to be conquered easily, but I now have more hope than ever before – and I have tried it all along the way.
In my last order I also got a neti pot with a matching salt jar – this replaces a plastic "spray up the nostril" device with individual packaged salts.
I gotta say – the experience is so much better – the pressure of the bottle (which compacted things inside my sinus) is gone, replaced by the gentle gravity of the neti pot.
Also, your salt (even the basic one) is so much more gentle that the likelihood of "sinus burn" is a thing of the past. Instead it's just a relaxing bath.
I also enjoy the aesthetic of having a beautiful handcrafted pot & jar to use in my self-care – now I can look forward to my daily sinus rinse ritual instead of it just be another thing I "have to do"
O.P. Canada
Dry Nose Relief in Santa Fe
There are no words to describe the gratitude I have for Baraka Dry Nose Relief.  I have a home in Santa Fe but spend most of my time in the extremely humid southern east coast.  When I am in Santa Fe it's a battle, altitude, dust, juniper, dry air…the list goes on and I have a very hard time breathing and sleeping.
I've used a Neti pot for years, recently discovered (and shared) baraka fabulous aromatic salts, but my dry sinuses were still an issue. I picked up a bottle of dry nose, fast relief!. Immediate relief, long lasting relief and complete relief!  It's almost incomprehensible to me that something this fantastic is so readily available.  The combination of sesame oil and the two essential oils is incredible.
Did I use the word magic?  It's nothing short of.
Wow… and thank you!  Elizabeth
No More Steriod Sprays & Medications
I've been using the salts for several years and attribute them to controlling my allergies. I was able to cease using steroidal sprays and medications. I have just recently started using the dry nose oil and found it to be very nourishing. I live in the high desert and dryness is always a concern. This oil is amazing!  Teresa, Reno , NV
Dry Nose Oil & Sinus Rejuvenation Oil Help Sinuses
I bought a bottle of Sinus Rejuvenation Oil and Dry Nose Relief from you at the Share Fair in Santa Rosa a few weeks ago. I just wanted to let you know that I love both products! The Dry Nose Relief keeps my nose from bleeding when I'm in Mammoth Lakes. I usually have a lot of trouble with my nose bleeding in Mammoth Lakes which is at 8000 feet and very dry. The Sinus Rejuvenation Oil has been outstanding in clearing my sinus problems! I have been having recurrent sinus infections over the last 6 months. Once I started using the Sinus Rejuvenation Oil, I felt better and the beginning sinus infection cleared up. I need to buy more already! I highly recommend both products! Janice, Mammoth Lakes, California
Migraine Turnaround-Life Changing Experience
I am writing this testimonial in gratitude for your Sinus Rejuvenation Oil product.  I have had migraines since August of 1997.  Both my neurologist and general practitioner felt they were a symptom of my hypothyroidism and Fibromyalgia.  Both of my health challenges I solved by 2007 by tracking my symptoms and understanding the causes behind my health challenges.  I was still plagued with migraines.  We had tried everything both Western medicine and alternative medicine had to offer with only minimal results.
I had worked on symptom tracking technology for 20 years and was certain with isolating the causes and triggers to my migraines that they were caused by my sinuses.  I had never had a headache until I had pneumonia for the first time and with subsequent pneumonias, I noticed that my headaches became more easily triggered.
Fast forward to September of 2010, I asked my general practitioner to prescribe a steroid spray to see if this would quell my migraines.  I was on the right track; my migraines went down to next to none.  October 2010, I was referred to a new client as strategic marketing specialist for web based businesses-Baraka Neti Pots.  At our first meeting, Sue Libby gave me a sample of their Sinus Rejuvenation Oil; little did she know that I said to myself that their oil was probably like all the rest on the market.  Since Baraka was a new client and I want to understand my client's products, I tried it.  Their sinus oil was amazing; so different from all the sinus oils I had tried in the past.
It is April 2011, migraines are a rare occurrence, I am not using steroid spray and I only occasionally need to use Baraka Sinus Rejuvenation Oil.  It is spring, after an extremely wet winter and I am not concerned about pollen this year because I have Baraka Sinus Rejuvenation Oil.  Between my neti pot use a few times a week, Sinus Rejuvenation Oil and avoiding my triggers-I breathe easy these days.  I am so thankful for your products.  I never can thank Baraka enough for becoming my client and having the opportunity to get introduced to your amazing products. Tamara, California
Relief After 30 years of Suffering with Chronic Sinus Problems
"I recently began using Baraka sinus products when I had a sinus infection that I didn't want to take antibiotics for. I discovered the French Atlantic Salt in a local health food store. I looked on your website and found the infused sea salt and sinus oil. With those three products and my trusty neti pot I went to work.
Living in the Sacramento area, during the spring and fall I have suffered from chronic sinus problems. The infused salt and sinus oil have been the answer to 30 years of struggling with ongoing sinus pain, infection, congestion, and headaches. If I feel the slightest headache coming on I start using the sinus oil and then use the infused salts to decrease the swelling in my sinus.
I've used several bottles of the sinus oil and purchased several more and given them to my family members who also suffer from chronic sinus problems. These products really have helped me because I used them consistently. It has made all the difference in my life. Thank you for a marvelous product. Carl, California
Baraka's Salts Make a Difference
"I am a huge fan of Baraka products. I regularly use both a Baraka neti pot, as well as the infused sea salt which is amazing!
I've tried numerous other salts for neti rinses including both cheaper generic nasal salts as well as expensive naturally sourced salts, all of which end up feeling harsher and 'saltier' on my sinuses than the Baraka infused salt so now I make sure to always have an ample supply of the Baraka salt on hand.
The customer service is also top notch – I had only one problem with an order in which the container for the salt broke in transit, and the container was very promptly and personally replaced – if only all customer service lived up to that standard! Overall, great product and great company!" Seth, New York
When Your Sinuses are Clear, Everything is Better
"I bought the Baraka Neti Pot at S&S Produce in Chico. It was sitting in my drawer for about 2 years, and I finally decided to use it. It wasn't my first time using a neti pot, but it been years since I used one.
I didn't seem to have success the first time I tried the neti pot, but decided to give yours a try. I noticed your information packet attached to the neti pot, and I decided to check out your website. I read the entire web-page and bought some of your products. I bought:  sea salt, infused sea salt, and sinus rejuvenation oil.
I started out with regular sea salt, using it twice a day, along with sinus rejuvenation oil. I had a sore throat that would not go away, and after a week or so, I switched to infused sea salt and I started to feel better. My sore throat went away, and over the past couple of months, I've had less discharge when using the neti pot. My nose breathing has been better and my lungs have been clearer. It's amazing, but when the sinuses are clear, everything is better. Thanks for putting out great products and helping those in need. John, California
Nasal Rinsing Kicks Chronic Post Nasal Drip
"It took me a week after I bought one of your Neti pots, before I worked up the courage to use it. I have suffered from post nasal drip for years and nothing ever worked. I'd gotten prescriptions from the doctor, tried other OTC products, nothing worked.
I had heard about Neti pots but thought, Ugh, water up the nose. I'd had that happen when swimming and it wasn't pleasant. I was also very skeptical. I finally tried my Neti pot and was surprised! Nothing like getting water up the nose, it just runs out the other side.
I've been using my Neti pot for several months now and I'm happy to say, I have NO problems with post nasal drip. Seasonal allergies have not been a problem either. The only thing I've done different is use my Neti pot.
I used the Infused salt rinse at least once a week this past winter and the regular salt rinse once a day. To top it off, this was the first winter I didn't have a cold. Could using a Neti pot be the reason? I think so and I have recommended the use of a Neti pot to everyone I know. My 84 year young Mother has started using a Neti pot herself! D.B. Pennsylvania