Testimonials About Allergies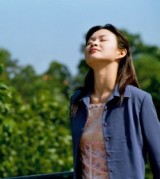 Life-Changing Results for Life-long Allergy Sufferer
"I am someone who had suffered from allergies, hay fever, for years, all my life really. A few years ago the awesome gals at Baraka sent me a neti pot to try out.
My life changed as I used that neti pot when I was suffering. Then I realized, why wait until I'm suffering to use it? I use it everyday now! I had a co worker (another neti lover) tell me to use it during cold and flu season after work, since we are exposed to everything working in the health dept. all day. This past season was a doozey, with colds and flu but I made my first winter season without succumbing to any sickness.
Then those super sinus gals turned me on to their Sinus Rejuvenation Oil. I carry this convenient application with me everywhere. Not only do I get relief from allergies, I use it for headaches as well. And when I'm at work and I wish I could neti, I just use my oil." Gretchen, Iowa
Sinus Oil Tames Allergies… After Pills, Sprays, Antibiotics and Surgeries Fail
"Before I tried your oil, I took an anti-allergy pill twice a day and a nasal spray several times a day. Many times I've tried to stop use the pills and the nasal spray but it was impossible because after a couple of days it was too hard to breathe for me.
I found your Sinus Rejuvenation Oil at Whole Foods Market and decided to try it. In the beginning it was hard to stop using the nasal spray, but after a few days I began to feel better and better. This is my 4th bottle of oil and I am so happy!
It's been almost 2 months since I stopped using the allergy pills and sprays. Now I only use the oil and the neti pot with the salt. My nose has stopped bleeding and I can now breathe better.
I have tried many products to tame my allergies with pills, sprays, antibiotics, and even a couple of surgeries and nothing really worked for me. I saw many doctors and in the end the "solution" was to use an anti-allergy pill and a spray for the congestion everyday. But after using your oil I can say it really works, if you are patient and use it regularly you will feel better every day. Marco, California