Baraka's Community- Featured Herbal Store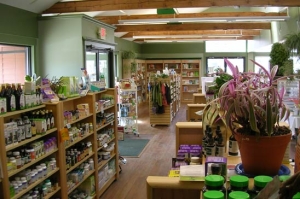 September 2011
Herbal Path
Dover: 839 Central Avenue, Dover NH  603-740-8400 Portsmouth: 1262 Woodbury Ave, Portsmouth NH 603-766-6006
www.herbalpath.com
The Herbal Path is a natural pharmacy specializing in natural remedies and alternatives to prescription drugs. We are conveniently located in two locations on the New Hampshire Seacoast. Ron Stock is a Registered Pharmacist, founder and owner of The Herbal Path. Throughout his 25 plus years of experience in the health field, Ron has always been an innovator and a pioneer, seeking ways to improve patient outcomes, compliance, and helping to educate people to be responsible for their own health and well-being.
Mission Statement
The Herbal Path's mission is to provide a reputable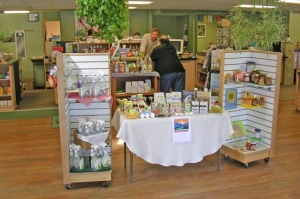 source of information on integrative and alternative health practices while offering high quality, therapeutic natural products. We work with our clients/customers to educate them and guide them towards a healthy lifestyle so they can gain a better sense of well-being and overall improved health.
Although we are staffed with pharmacists and herbalists, unfortunately we are not able to diagnose. We will do our best to assess your situation to see what we can do to help you. If your concern is beyond the scope of our practice, we have a great network of qualified health professionals that would be an appropriate resource for you.
What makes you unique in your community?
Our uniquely trained professional staff is well versed in natural medicines and knowledgeable about herbs, vitamins, minerals, and drug therapy. Since we are knowledgeable of both pharmaceuticals and alternative remedies this enables us to offer the safe integration of traditional and natural therapies.
What is your role in the community? What knowledge do you encourage your customers to understand?
A consultation is a personalized lesson in obtaining and maintaining your optimum health. The Herbal Path takes great pride in educating all of its customers; a knowledgeable customer is our best asset. And equally important is reaching out to medical practitioners to help educate them on alternative medicine. Billions of dollars each year could be saved in health care costs in the USA if we addressed nutritional needs before we moved to drug therapy and surgery. Looking for and treating the cause of dis-ease and dis-function often leads to better patient outcomes than chasing the symptoms with medications.