Baraka's Community- Featured Herbal Store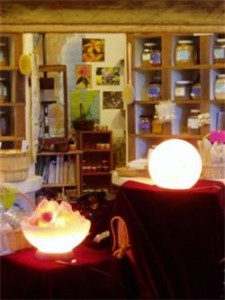 August 2012
Garden of Eden
65 Third Street, Pt. Reyes Station CA 415-663-1747 www.gardenofedenapothecary.com Owner: Eden Clearbrook, Herbalist  
Since 1997 Garden of Eden has been vital addition to the Northern California area supplying high quality botanicals and other fine holistic healing goods. Garden of Eden is well known for growing, producing, and sourcing herbs, herbal products and healing adjuncts for wholeness of the Body, Mind and Spirit which excels in quality and efficacy.  It is our passion and life's work to make those available to growing community of herb users and lovers, healing individuals and organizations the world over.
Mission Statement
Garden of Eden's mission is to serve as an introduction and healing bridge that connects people and their healing needs with the Healing Nature of botanicals and the Spiritual Matrix at play in the subtle layers of both.
What makes you unique in your community?
We buy exclusively "ethically wildcrafted" botanicals. We specialize in custom preparation to truly fill your healing and wellness needs.  Personal herbal consultations are available.
What are the frequent comments that you hear from your customers?
Quite a few of these folks only briefly step into the space to tell us, tongue in cheek, "it smells so good in here, you need to bottle it up and sell it!"
What lessons would you love the general public to learn about/from herbs?
Make the intention  to take full responsibility for your herbal healing experience: intend the best and receive the best. Acting so in this instance will carry over into the rest of your life with many ensuing Blessings. Select those that are local, organic and/or Bio-dynamic. Also be patient- herbs are not "silver bullets." Traditionally it is known that herbs work slowly. Like them, let yourself "be grown" allow your trust and faith to develop. Connect with your heart and allow yourself to receive direct guidance and a "live link."