Why Use Our Sinus Rejuvenation Oil?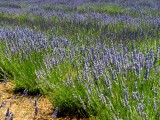 Gain long-term relief from allergies and chronic sinus conditions!
Our powerful blend of organic essential oils helps drain mucus, fight infection and can ultimately rejuvenate your sinuses. It can provide long-lasting relief for allergy and chronic sinus sufferers!
Our Sinus Rejuvenation Oil was formulated by The Pacific Institute of Aromatherapy, one of the world's most trusted names in essential oils.
How essential oils work
When inhaled, our essential oil blend occupies key receptor sites along your sinus passageways – blocking micro-organisms and allergens.* They also break down and expel mucus and over time can create wellness to a chronically challenged respiratory tract.*
In fact, 80% of all essential oils have anti-microbial functions and can activate and rejuvenate the body's immune system.* Plants heal!
What makes Baraka Sinus Oil special?
It contains a powerful blend of six organic essential oils. Many of these oils have anti-viral properties, which is important as colds tends to be viral.
All our oils are bought directly from small farms and co-ops to assure they are therapeutic grade. And we do not dilute them with a carrier oil – such as jojoba or sesame oil – as many wholesalers and middleman do. Our Sinus Rejuvenation Oil contains only these organic essential oils:
Inula graveolens – good for respiratory infections, decongestant, strong expectorant, anti-fungal agent*
Green myrtle – clears mucus from the nose and lungs; calms irritated/inflamed bronchial tissues*
Rosemary verbenone – good for respiratory infections, regenerates mucous lining, expels mucus*
Eucalyptus dives – supports upper respiratory pathways; can eliminate pathogens from respiratory tract*
Peppermint – decongestant, anti-viral agent*
Spike lavender – expectorant; anti-bacterial agent*
*These statements have not been evaluated by the Food and Drug Administration. This product is not intended to diagnose, treat, cure or prevent disease.