How to Use Our Sinus Rejuvenation Oil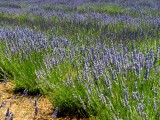 Breathe easy with Baraka Sinus Rejuvenation Oil. Using our sinus oil can help you fight infections from colds, give you relief from allergies, and help you clear a chronic sinus problem with time.
Optimal Results with Sinus Rejuvenation Oil
Our Sinus Rejuvenation Oil is applied directly, like so:
Place your pinky over open bottle.
Turn upside down. (Be careful: bottle has a wide opening.)
Apply oil on fingertip just at the base of each nostril (don't apply too far into the nostril).
Inhale deeply, allowing the oil vapors to penetrate the sinus cavity.
Repeat 3-4 times a day at regular intervals and before bed.
We also recommend nasal rinsing with our Baraka neti pot.  Please do not use our sinus oil in your neti pot!
Apply 3-4 times per day to achieve the best results.
What happens next? You may sneeze, your nose may run and you may experience a menthol-like feeling all the way into your chest. These are all signs that the oils are at work!
When to use?
Colds – begin using as soon as you feel a cold coming on to help fight infection before it settles in. Use for the duration of your cold and use often.
Allergies – Use daily at least 6 weeks before allergy season and as needed until end of the allergy season.
Chronic sinus problems – Apply 3-4 times a day for 6-8 weeks (which should empty the bottle). Repeated applications expose your sinus cavities to the antimicrobial and decongestant properties of the essential oils.* Be patient and listen to your body. A profound healing takes time.
REMEMBER, DO NOT USE OUR SINUS OIL IN YOUR NETI POT
Q. How long will it take to get results?
A.  Colds: it should reduce the duration of the cold and reduce the chances of infection.*
     Allergies: it should reduce, if not eliminate, nasal allergy symptoms.* The key to success is to start at least 6 weeks before allergy season.
     Chronic sinus problems: you should see results in 6-8 weeks.
Q. What if I have sensitive skin?
A. Only a handful of people have told us that their skin has reacted to our Sinus Rejuvenation Oil. If you have had reaction to other products, try these suggestions:
Do a skin patch test in a non-visible area to see if you have a reaction. Repeat 4 times a day in the same location for three days. If you have no reaction, begin using the oil.
Mix the product with a carrier oil such as olive oil or sesame oil. Put a drop of that oil in one palm. Place the pinky of your other hand over mouth of sinus oil bottle and turn it over. Take the Sinus Oil on your pinky and mix it with the oil in your palm. Then dab your pinky at the rim of your nostrils. If this works, you might want to pour the Sinus Rejuvenation Oil into a 1 oz. bottle and mix with 2 mls of a carrier oil.
Change the location where you apply the oil. For example, one day apply it at the top rim of your nostrils and another day apply it at the base. Changing locations will reduce the chance of irritation.
Remember, many products don't use therapeutic-grade essential oils. Since we do, we believe your chances of having a skin reaction aren't likely.
*These statements have not been evaluated by the Food and Drug Administration. This product is not intended to diagnose, treat, cure or prevent disease.