Written By: Sue
February 28, 2012
Inflamed Sinuses
Most people think a stuffy nose is caused by excess mucous blocking the airways. In reality, it's quite different. Nasal congestion usually occurs from inflammation. When an infection or allergen irritates the nasal cavity, this irritation causes an increase of blood flow, which then causes the blood vessels to expand. These expanding blood vessels (or inflammation) block the nasal airway, resulting in the feeling of nasal congestion. While mucous production usually increases, the mucous is not what blocks your airways.
What you may not know is that your congestion, or rather the feeling of nasal congestion, can occur even when you have no mucous. Have you ever had a cold and your nose feels full yet when you go to blow it nothing comes out? That's inflammation. Sometimes blowing your nose too hard (because you think there is mucous) can increase the inflammation.
Chronic sinusitis is an extreme example of nasal inflammation as the sinuses are constantly inflamed. In addition, those who suffer from a dry nose at high altitudes, in the desert or during winter dryness can have this feeling as well.
I've found the best way to relieve nasal congestion and that stuffy nose feeling is to get on top of it as soon as it starts. Check out these past blogs with tips on how to reduce inflammation:
Surviving the Cold and Flu Season
Nasal Rinse During Allergy Season
If you're chronically inflamed the solution may not be that easy. It could be the result of your diet, allergens, pollution and much more. Check out this past blog on sinus health and if that inspires you– look through other past blogs that investigate some of these issues specifically.
Written By: Sue
February 21, 2012
Cultural Medicine
In the past few years I've been traveling to Peru where Baraka has a distillation project with a family in the Andes Mountains. The family sells their essential oil blends to the local tourist market. Several months ago, I was at the market with their son, Lin, and a couple of tourists came by looking for something to help with their altitude sickness. Lin showed them an essential oil bottle with the local plant Muna. The tourists quickly read the label, which listed all the ailments Muna is effective against and without asking a question, they said 'thank you' and walked away. As they did, I heard one say under his breath, 'Snake Oil.'
Most of us know the term Snake Oil. My favorite explanation actually comes from Wikipedia, "any product with questionable and/or unverifiable quality or benefit. By extension, the term "snake oil salesman" may be applied to someone who sells fraudulent goods, or who is a fraud himself."
Muna shouldn't be called snake oil and Lin isn't a snake oil salesman.  If you lived in the native communities of Peru, you would use Muna for fungus, bronchitis, sinus infections, birth, pneumonia, as a preservative, and for stomach cramps. This ability to work on a number of different ailments is not unique to Muna–all plants have it. However, those of us raised in a pharmaceutical culture can't easily wrap our minds around this, because we are taught that one pill solves one 'problem' so we imagine this is true of plants.
One of the largest distinctions between pharmaceutical drugs and medicinal plants is the number of active ingredients. A pharmaceutical drug, which is developed in a lab, usually contains only one or two active ingredients. Due to this simple chemistry, it is highly unlikely you could use the same pharmaceutical drug to treat your sinus infection and your foot fungus. A decongestant for your sinus infection is simply that and nothing else.  On the other hand, a single plant contains hundreds of active ingredients and has a complex chemistry so it can, like Muna, treat a wide range of conditions. In fact, the active components of a plant's medicine are most effective because of the specific combination of chemical compounds found within that plant, and would not be as universally useful if they were isolated and used on their own. In other words, a plant's chemical diversity gives it many uses.
If you want to understand the diversity of a plant for yourself, I suggest experimenting with one like lavender. It's safe and highly effective. The essential oil of lavender has been used for treating small kitchen burns (put directly on the burn instead of ice, the results are amazing!), disinfecting a scratch/cut or calming your nerves by dabbing it just beneath your nose. I like to keep the oil close at hand so I can grab it in a moment's notice!
As a culture that wants quick fixes, we need to understand that in some cases, usually with chronic conditions, plants have a whole lot to offer. If you want to learn more about this, I suggest reading an online book chapter by Dr. Leslie Taylor on the Differences and Similarities of Drug and Medicinal Plants.
Written By: Sue
February 7, 2012
The Truth About Mucous
Have you ever noticed a sunbeam shining through the window with thousands of particles and wondered what they are? It could be anything from dust to pollen to pollution- you name it! Now imagine taking a breath through your nose. Guess where some of those particles go? Not such a pleasant thought, unless you understand the function of nasal mucous.
Nasal mucous isn't something most of us think about unless we get a cold. Then we can't stop thinking about it as it drips out our nose and drains down the back of our throat. So what is all that mucous about?!
On a normal day, mucous creates a protective coating inside our nose and prevents dry out. Mucous contains antibodies and enzymes that work together to rid the body of bacterium and viruses. It also traps unwanted particles such as the pollen or dust in that sunbeam. That being said, the mucous then drains down the back of the throat, is swallowed and destroyed by stomach acid. Believe it or not, each day over 1 liter of mucous trickles down the back of your throat with hardly a notice.
On a day when we have a cold or allergies, it's another story. The body goes on alert and produces histamines. These histamines trigger more mucous production in an attempt to rid the body of the virus or pollen. The mucous also changes consistency and becomes 'thicker' which is why we now notice it draining down the back of our throat. All that mucous is good to clear the body of an unwanted invader, but you might wonder how good it can be if it turns yellow or green as is often the case with a cold. You might wonder if you have an infection.
Contrary to popular belief, mucous is not an indicator of infection. It's your immune system sending white blood cells called neutrophils to the area on alert. Neutrophils contain a greenish colored enzyme, and if enough are sent, they can make the mucous yellow or green. You can, however, have an infection with clear mucous so remember mucous color is not an indicator of infection.
This time of year, most people just want to know how to get rid of the mucous so they can get back to work or school. It is my hope that you will stick to natural choices and use the pharmaceutical options only when absolutely necessary. The mucous production during a cold is beneficial to heal the body.  If you chose a synthetic/chemical decongestant for example you may dry out too much and the mucous (along with the cilia) can't do its job! This actually increases the likelihood that the cold will hang around.
The best advice I can give you when you are sick is to take it easy and remember to slow down. Sometimes a cold occurs simply because you're moving too fast. It's our body's way of saying, I'm tired! I need a break!
Take a look at what the Baraka crew does when they are sick. Every one of them is different!
Written By: Sue
January 24, 2012
Holistic Health First
With cold and flu season in full swing, your sinus infection could be hanging around longer than you'd like, causing headaches and low energy levels.  Before heading to your doctor, we suggest trying a few holistic remedies listed below.
Hypertonic Rinse
A hypertonic rinse is a great way to ease inflammation and liquefy mucous.  To create this solution, simply double the amount of salt you are using in your neti pot; 1 heaping teaspoon to 10 oz. of water. For more information on this see our blog titled Reduce Nasal Inflammation.
Water Retention
This suggestion is for expert neti pot users, as beginners could find it confusing. Using a hypertonic rinse- begin rinsing from one nostril to the other as usual. When you have the water flowing out one nostril (or dripping in some cases if you are extremely congested), block that nostril to prevent the water from exiting. I plug that nostril by pressing my finger against the outside; much like when you are blowing your nose.  Do this for about 15-45 seconds depending on your level of comfort. This will give the hypertonic solution time to sit against the cell walls to reduce inflammation while loosening thick and often infected mucous. I find this particularly effective if I rinse once every hour for 3 hours. You might try this more or less frequently but I wouldn't recommend doing it day after day. You should see positive results within 3 rinses.
Steaming
Steaming is an obvious but often overlooked method of decongesting the sinuses, particularly if you have a cough. I like to put fresh eucalyptus or rosemary in a large pot with hot, steaming water and place a towel over my head for 15-20 minutes, breathing deeply. If you don't have fresh eucalyptus or rosemary available, then one or two drops of these essential oils will do. Make sure to close your eyes as the oils could burn or irritate.
When it comes to our health, we aren't often encouraged to experiment. Somehow that feels dangerous, and in some cases it may be.  However, in other situations- common sense can lead you to the right answers.  I would urge you to empower yourself and examine other options of healing before rushing off to your doctor.
Written By: Sue
January 10, 2012
Did You Ever Break Your Nose?
One day a friend pulled me into her bathroom and said, 'Watch this.'  She took out her neti pot, made a saline solution and proceeded to rinse. Not so strange in my world – until she switched to the other nostril. It was then the saline solution ran from her mouth instead of her nose. She tried many angles to shift the flow, but it still ran out of her mouth. I'd seen this before and asked if she had ever broken her nose. She nodded yes.
At Baraka, we get calls from people with structural issues similar to my friend's broken nose. Most often, this is caused by one of three things: a deviated septum, polyps or a past facial injury.
Deviated Septum: The septum is a combination of cartilage and bone that separates the nasal cavity into two nostrils. If the septum is damaged and no longer symmetrically divides the nostrils, water may not be able to run out of one side. If it does, it may drip instead of flow or, as in the case of my friend, run to the back of the throat and out the mouth. A deviated septum can be caused by either a facial injury or a congenital disorder.
Polyps: These teardrop shaped growths arise mainly from the mucous membranes of the nose. The cause is unknown. Larger ones can block normal drainage and can cause the same results as a deviated septum when rinsing.
Broken Facial Bones: This is another structural issue, and like polyps or a deviated septum, can cause the same challenges when rinsing.
If you have any of these issues, you may be wondering if nasal rinsing will work for you. I suggest trying it to see what happens. Nasal rinsing is easy and safe. Don't get discouraged or worried if the water doesn't flow freely out one nostril. You may still benefit from clearing mucous and unwanted particulate matter. It can be that nasal rinsing leaves water in your ears because of one of these structural issues. I suggest after rinsing that you bend over at the waist (with the crown of your head pointed towards the floor) to drain any trapped water.
The best message I can leave you with is this: Listen to your own body. You will know after several rinses if it's right for you.  Email us with any questions. Happy Rinsing!
Written By: Sue
January 6, 2012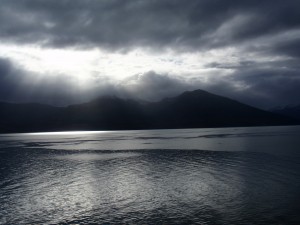 Water and Your Neti Pot
Happy New Year! We, at Baraka, hope that 2012 brings you much health and happiness. We look forward to continuing our series of educational blogs that are intended to keep an open line of communication between our customers and Baraka.
When considering what to write as our inaugural blog of 2012, we kept coming back to a desire to address the water safety concerns recently raised in the media. Last year, two very rare and unfortunate deaths from the Naegleri fowleri amoeba have caused some individuals to question the safety of nasal rinsing. It is critical to point out that these incidences were the result of an amoeba that lives in stagnant water, and NOT the result of nasal rinsing. While we thought long about whether or not to give merit to these nasal rinsing safety concerns with a response, we ultimately decided to do so because we want our customers to feel fully informed. Moreover, we want to make sure that our point of view is part of the conversation currently taking place.
The Benefits of Nasal Rinsing are Undeniable
The benefits of nasal rinsing have been known for hundreds of years. Using a neti pot can help restore your sinuses to health, and nasal rinsing continues to gain popularity and converts around the globe. We want to remind folks of these facts as they consider the recent negative media attention around nasal rinsing. You can learn more about the benefits of using a neti pot on our site.
Be Safe and Stay Informed
As with all matters related to your well-being, it is important to practice safe and clean habits. When it comes to nasal rinsing this includes, using a trusted water source and keeping your neti pot clean. Baraka has always and will always encourage neti pot users to rinse with distilled or boiled water. Detailed instructions on safely using a neti pot can also be found on our site.
We also encourage you to look more closely at the Naegleria fowleri amoeba. Through our research on the matter we discovered:
Exposure to Naegleria fowleri usually occurs in large bodies of water such as swimming pools, lakes, ponds and geothermal pools.  Since the amoeba was found in Louisiana's tap water, the concern should be on the state of Louisiana's tap water rather than on the potential dangers of nasal rinsing. See this informative statement from the Louisiana state government.
Naegleria fowleri is killed in boiled water which makes boiled water (cooled to room temperature) safe for nasal rinsing. In addition, distilled or bottled water by its very nature is safe as well.
We hope this information is useful. Please keep nasal rinsing. Please keep using distilled or previously boiled water. We will. If you have specific questions about this blog or water safety, please feel free to contact us directly. We are always available to answer any questions that our customers may have.
Written By: Sue
October 25, 2011
Ownership and the Natural Products Industry
Have you ever noticed that a product you've been buying for years suddenly seems different? You can't explain it because the changes are subtle but something doesn't seem right. I encourage you to explore your gut instinct. Changes in ownership within the natural products world occurs often and you might want to see if the product you love has exchanged hands. Everyone wants to get in on the green bandwagon these days.
So what does this have to do with nasal congestion?
Our blogs have more or less been about sinus health, but I can't help reflecting upon what's going on in the natural products world because we're a part of it.
Did you know that:
Tom's Toothpaste is owned by Colgate.
Honest Tea is partnered with Coca Cola.
Kashi is owned by Kellogg.
Naked Juice is owned by Pepsi.
And the list goes on!
Increasingly, I'm seeing more and more companies created by entrepreneurs, driven by a spirit to make a quality product, being bought out by large corporations. I don't know about you, but I can't think of a large conglomerate I trust. These companies are one of the reasons our culture is dissatisfied and protesting in the streets– so can we trust them to follow the original integrity of the entrepreneur who initially created that great product? I'll leave you to answer that question.
Philip Howard, an assistant professor at the University of Michigan, published a series of flow charts that show acquisitions within the organic food industry. It's quite surprising to see who owns what products.
Additionally, I found these sites helpful. Cornucopia is a nonprofit who provides research and investigations on agricultural issues. They have a score card that ranks the truthfulness of companies claiming to have natural or organic ingredients. The categories mainly investigated are eggs, cereals, dairy and soy products. Nutrition Wonderland has also compiled a natural products ownership list. It's a bit more current than the flow chart from Philip Howard and contains ownership information on over 200 companies. The website also contains informative videos, blogs and other information.
Being a small business owner in this industry for over 15 years, I see how big business acquisitions often change the vision, quality and integrity of the original owner. A great read on one company who chose not to sell out is Raising the Bar. Cliff Bar owner Gary Erickson tells his personal story of why he chose not to sell out.
Written By: Sue
October 10, 2011
Sinus Infections and Antibiotics
The word antibiotic literally means "against life." Anti meaning against and bios meaning life. As you may already know, antibiotics are antibacterial yet they are often prescribed for sinus infections which tend to be viral. Even in cases where the infection is bacterial, a 2007 study in the JAMA revealed that antibiotics were no more effective than a placebo. http://www.ncbi.nlm.nih.gov
Still, doctors are prescribing antibiotics and patients are asking for them. 90% of all adults who are seen by a general practitioner for acute sinusitis walk away with antibiotics. This is a cycle that doesn't seem to be shifting.
Antibiotics are divided into two spectrums: narrow and broad. Narrow spectrum antibiotics are ones that include penicillin and work against a limited range of bacterium. Broad spectrum antibiotics like Cephalosporins work against a wide range. As you can guess, the broad spectrum antibiotics are super strong, so be prepared. All antibiotics change the balance of microbes in your body, but the broad spectrum ones, as suggested by their name, reduce more. That's why so many people have intestinal issues during and after their antibiotic use. Ask your doctor which type of antibiotic he is prescribing and why he suspects your issue is a bacterial one. If he's prescribing a broad spectrum antibiotic, ask if penicillin wouldn't work the same.
Know the side effects of antibiotics (The stronger the antibiotic, the more intense these side effects can be):
Diarrhea, as mentioned above, antibiotics affect all the microbes in our bodies. We have "good" bacteria in our intestines and antibiotics don't just target the "bad" bacteria of our sinus infection. The "good" bacteria get reduced as well.
Vaginal yeast infections are common in women and are another result of changing the microbe balance in our bodies.
Feeling of being sick beyond your cold.
Before you decide whether you want to take an antibiotic, know the facts and be prepared to ask your doctor questions. Many doctors cringe when their patients come in with a list of questions formulated from their internet research or the conversations they've had with a friend, but I must remind you of the age old adage: knowledge is power. Especially when it comes to your health and most especially when it comes to pharmaceuticals. (If you want to read a great article on how vulnerable you are when taking pharmaceutical medications, read this one from the Atlantic Monthly: http://www.theatlantic.com). Your doctor couldn't possibly be updated on the 1000s of medications out there, or the latest research and warnings about them! You can never ask too many questions. If your doctor becomes annoyed, it may be time to find a new one. Remember this medication is going into your body and no one knows your body better than you!
My advice is not to rush into using antibiotics as you may have done in the past. I realize it is important to get back to work or school but our bodies get sick because our immune systems are weakened -maybe it's time for you to kick back and rest when you're sick. Sickness is a natural way for our bodies to cleanse. When we don't rest and allow our bodies to fully express our symptoms, we stifle this process. Too many people push through an illness and wonder why they never get better. Unless you've been dealing with a sinus infection for a long time, my suggestion is to wait it out. Also check out this link from Bastyr University on a study done using essential oils to combat sinus infections http://www.bastyrcenter.org
Written By: Sue
August 22, 2011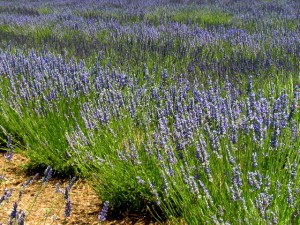 Herbal Medicine Restrictions
I just returned from Europe where I spoke with a prominent scientist who said that he had found a cure for herpes. It was a plant-based product and had run the course of several clinical trials with great success. I asked him when he planned to put it on the market. He shook his head and told me that his investors wanted to reformulate it because "whole plant products" can't be patented. He went on to explain, they had begun to run some clinical trials extracting only the active ingredients from the plants, and the success rate dropped dramatically.
This is not new news. Those of us in the natural products industry are well aware that this happens all the time. Someone finds a plant or combination of plants that heal an ailment and the product never makes it to market, due to a patent issue or because there wasn't enough science to prove it worked.
What caused me real concern in my travels through the EU were the restrictions on herbal medicine. I couldn't find a lay herbalist anywhere in Germany. In fact, you need a medical license to work with plant medicines. Although plant medicines are found in the local pharmacy, which I think is good, all of them are licensed medicines through the EMA similar to our FDA. Can you imagine if that were to happen in our country!? Many of you may think, good at least they are setting the standard for plant medicines, which will make them safer. But what is safe? In the US over 150,000 people die from complications due to pharmaceutical medications each year, while less than 1 person on average dies from herbal medicines. Let's think about this. Medical professionals are dispensing our pharmaceuticals and the death rate is extremely high while lay people, herbalists and other "unqualified persons" are dispensing and taking herbal products and the death rate is next to nothing.
What if this mentality spreads to the US? It's become so restricted in the EU that an herbalist in the UK, for example, can only make plant remedies for one person at a time using the herbs from their own garden. BUT if they want to make a batch of remedies to sell in their store not only do they have to be approved by the EMA but the herbs must be bought from a certified herbal company! The approval for an EMA license takes millions of dollars, leaving it viable only to big corporations.
Eighty percent of people around the world use plant medicines right from their own backyard. For example thyme, which we think of mainly as a culinary herb is used by many cultures to treat respiratory ailments. Comfrey is used to assist in healing wounds and garlic helps lower blood sugar levels. These are just a few examples of common plants which can be used as alternatives to pharmaceutical drugs. In our Western culture, we've lost the knowledge of plant medicines and have therefore become afraid of them. I encourage everyone reading this blog to take one simple herb like Lavender or Peppermint and begin learning about not only the plant, but how it interacts with your own unique body. I feel that we are so far removed from believing we can heal ourselves (and I'm talking about the every day cold, bump, cut, sprain) that we run to a doctor or grab a pharmaceutical off the shelves. We never get to listen to our own bodies because somebody else is always telling us what to put on it and in it. We need to create herbal gardens together and teach each other what we know. In leaving it entirely to the experts, we leave it up to someone else to heal us.
Written By: Tamara
August 1, 2011
The Connection Between Sinusitis & Smoke
If you or your loved one smoke cigarettes or other substances, it may be difficult to have healthy sinuses. Â Although cigarette smoke has the worst impact on your sinuses, cigars, pipes, campfire smoke, marijuana and cocaine are also harmful to our mucous membranes.
If you wonder what smoke does to your sinuses, take a look at the end of a used cigarette filter. That brown or black gunk gives you a good idea of what happens to your sinuses and lungs by breathing in smoke of any kind.
Cigarette smoke causes irritation to the mucous membrane. The nicotine in cigarettes, for example, harms the nasal cilia so that they can't move. Healthy cilia are the filters that help keep bacteria at bay and remove particles to keep us breathing easy. The weaker your sinuses are (relating to previous sinus conditions, genetic make-up and overall health), the greater the impact it will have on you. Your sinuses become congested due to your mucous membranes becoming inflamed, and this increases the mucous. Ultimately the cilia stop moving, which creates the risk of infection.
In addition, exposure to secondhand smoke appears to significantly increase the risk of chronic sinusitis. Findings reported in the April issue of Archives of Otolaryngology–Head & Neck Surgery, are not surprising, said Dr. Jordan S. Josephson, a sinus specialist at Lenox Hill Hospital in New York City and director of the New York Nasal and Sinus Center, who wrote Sinus Relief Now.
"Secondhand cigarette smoke definitely impacts those who are exposed," Josephson said. "Clinically, I see that secondhand cigarette smoke affects patients' lungs and their sinuses the same way that primary smoke affects these vital organs."
"The take-home message is that smoking cigarettes is not just bad for your health but bad for those people around you, including your loved ones."
Using a neti pot while you are trying to quit smoking can be very beneficial. Since the neti pot opens the sinuses, you are automatically led to breathe through your nose. This then triggers the brain to start breathing through the nose rather than through the mouth. Rinsing will help clear the sinuses, making a smoker more aware of the pollution inhaled through the sinuses. Often times when someone quits smoking, more mucous will accumulate, causing congestion within the sinuses and chest. Nasal rinsing will encourage the inhibited cilia to start to move again. It will also help to improve a dulled sense of smell and taste, which might motivate a smoker to quit as the taste of the nicotine becomes more unpleasant.
Since smoking and secondhand smoke are still daily realities in many places in the United States and around the world, we would like to offer some suggestions:
If at all possible do not place yourself around secondhand smoke situations.
If you are a smoker, for all of the obvious reasons, please quit, your chances of getting cancer, heart disease and emphysema will decrease.
Support legislation that limits places people can smoke in your town.
Educate yourself and others about the harmful affects of smoking and secondhand smoke.
When you have been around secondhand smoke remember to use your Sinus Rejuvenation Oil regularly to help support your body's healthy sinus function.
Check out the Baraka education section for more hints on using your neti pot, infused salt, and sinus oil to help maintain your sinus health. Share with us on Facebook about what has helped you quit smoking or what has worked for you in protecting yourself from secondhand smoke.